Posted on: May 5th 2023
SERVICES OF PROCESS SENT VIA WHATSAPP ARE VALID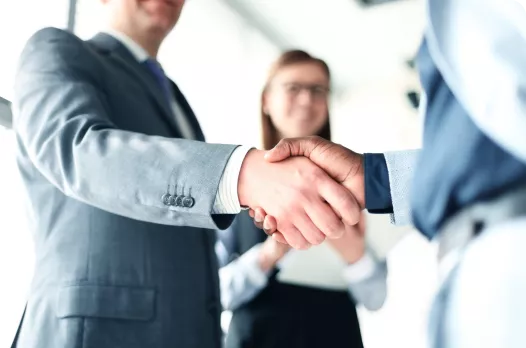 This important precision was added to the unification made in the ruling, concerning the moment in which the service of process by digital means of communication is sent and the time in which the term deriving from the notified ruling begins to run.
According to the court, the legislator, aware of the dizzying technological advances, did not limit to email the valid means for the training of judicial decisions currently, for example, WhatsApp, is another digital media for notifications to the parties.
The instant messaging application is a tool that according to the rules of experience has been accepted by a large part of the Colombians as an effective communication tool in their relationships. Therefore, it is at least strange that such instrument may be restricted in the evidentiary activity aimed at knowing how the facts occurred or a training took place, while it is frequently used in the daily activities of those who intervene in the jurisdictional scene.
Effectiveness
For the corporation, such messaging app, as well as other existing or future ones, can be effective for the purposes of a procedural instrument such as the service of process, which has no other purpose than to ensure the knowledge and the awareness of the judicial decisions, in order to safeguard the rights of defense and the Law of contradiction.
This application offers different tools that can allow the judge and the parties to know that a data message has been sent (one tick) or that it has been received in the recipient's device (two ticks).
The reading of the message is a different matter, because even the two ticks do not allow to prove it, since it may well happen that the addressee opens the message but does not read it.
However, such aspect will be decanted in the corporation, since in other opportunities it has made clear that it is enough to deduce the reception of the message by the addressee to understand that he/she is aware of it, otherwise the notification would depend on the will of the addressee.
Terms
In addition to this important clarification, there is a unification in this ruling from the time at which the service through digital means must be understood to be sent and the time at which the term deriving from the notified order is received.
Precisely, the high court explained that the service is understood to have taken place 2 business days after the message was sent to the selected channel and, as a general rule, the term of response or service is received, unless the plaintiff or the judge realizes that the message was not sent successfully or when the person who considers himself affected requests the nullity of the proceedings and, in this procedure, on the edge of the procedural nullity, proposes the evidentiary debate on the effective receipt of the message.
(CSJ. Civíl, Sent STC6733-2022 – dic 14/22 M.P. Octavio A. Tejeiro.)